Arm Holdings IPO Highlights
Close to 25% surge in Arm Holdings' American depositary shares (ADSs) on their Nasdaq debut.
The largest IPO in the British chip design sector since October 2021.
CEO Rene Haas underscores the potential for enhanced investments in AI technologies with the decision to go public.
Arm Holdings, a prominent British chip design firm and a subsidiary of Japan's SoftBank, saw a remarkable debut on the Nasdaq as its American depositary shares (ADSs) surged by almost 25% on their first day of trading.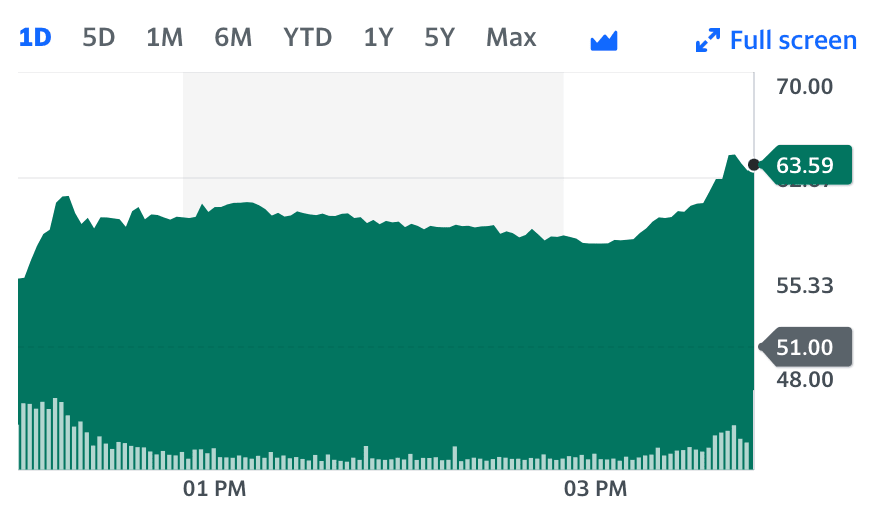 This milestone marked the most significant initial public offering (IPO) since October 2021.
The IPO involved Arm Holdings offering 95.5 million ADSs at $51 each, pricing them at the upper end of the estimated range of $47 to $51 per ADS.
This valuation placed the company at a total worth of $54.5 billion, making it the most extensive IPO since electric vehicle manufacturer Rivian Automotive's $13.7 billion offering in October 2021.
By the end of Thursday's trading session, Arm's shares had reached a value of $63.59, elevating the company's market capitalization to over $65 billion.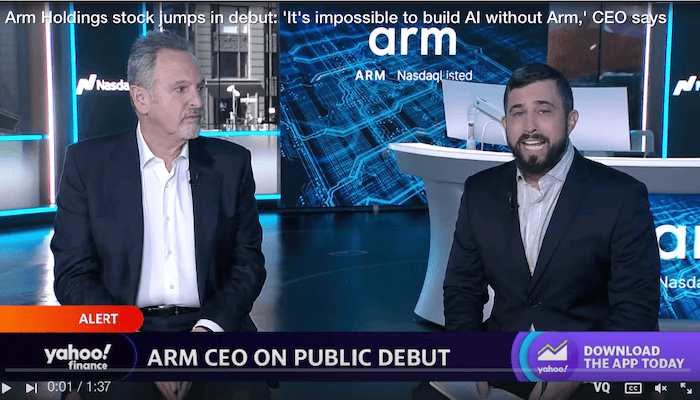 Among the investors who eagerly participated in Arm's IPO were some of its prominent clients, including industry giants like Apple, Intel, Nvidia, Samsung Electronics, and TSMC.
CEO Rene Haas highlighted Arm's strong presence in the flourishing artificial intelligence (AI) sector, underscoring that a significant portion of the world's population relies on Arm's technology.
He emphasized that this unique position places the company at the forefront of advancing AI across various devices.
Additionally, Haas pointed out that going public would enable Arm to strengthen its team and make more substantial investments in AI technologies.
(Source: CNN)
More from thoughts.money