Federal Reserve Governor Christopher Waller recently commented on the positive economic data from last week, indicating that it provides the central bank with some flexibility in considering future interest rate hikes.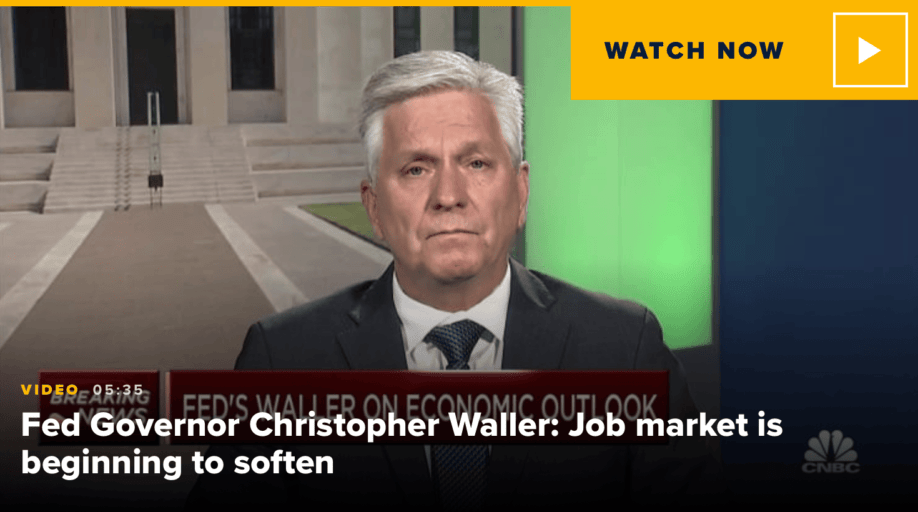 He emphasized the importance of proceeding carefully and closely monitoring data trends as the economy intentionally slows down.
Waller specifically mentioned the nonfarm payrolls report for August, which exceeded expectations with the addition of 187,000 jobs.
However, the jobless rate rose to 3.8%, and average hourly earnings saw a modest increase of 0.2%. Additionally, the Personal Consumption Expenditures (PCE) inflation, the Fed's preferred measure, rose less than anticipated in July, and there was an unexpected drop in the number of job openings.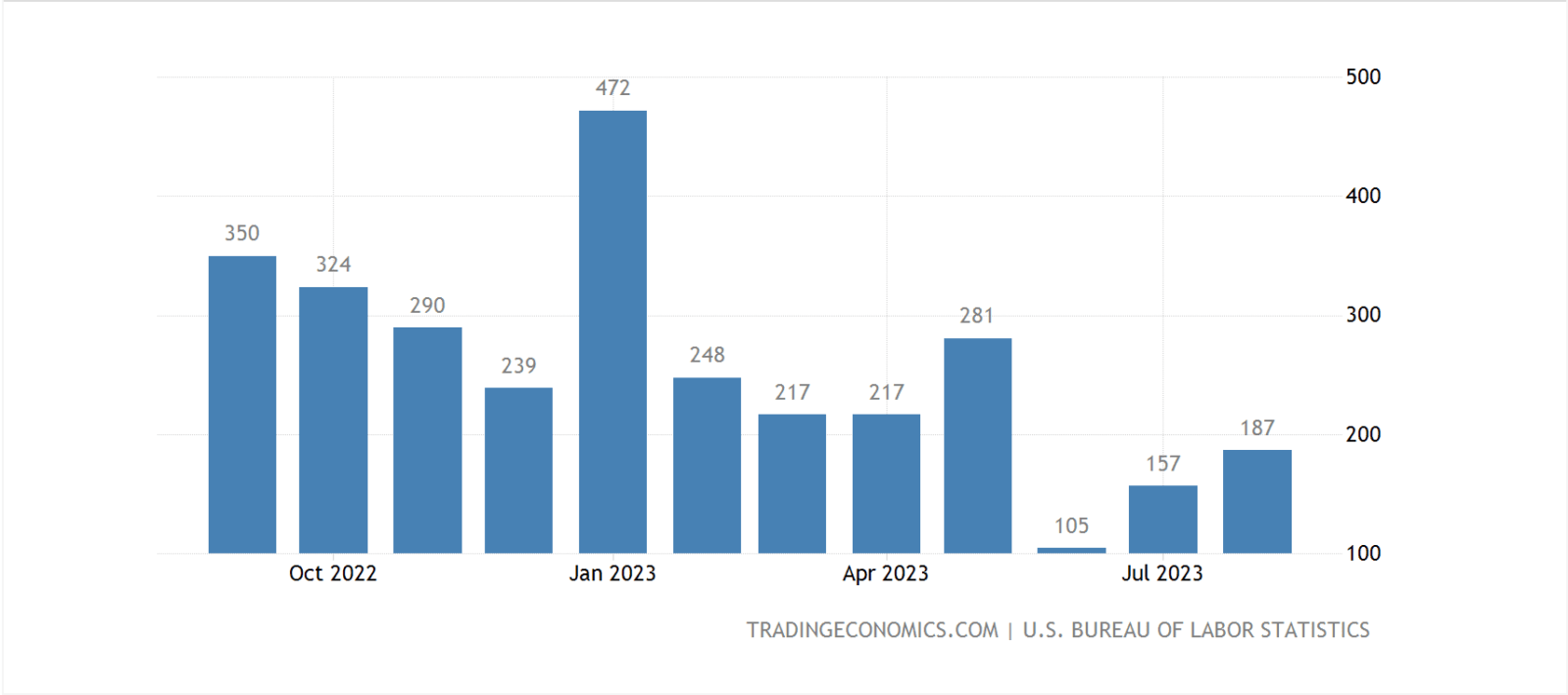 While the progress in the economy has been positive, Waller highlighted that the Fed can afford to maintain higher interest rates for a longer period. The key focus now is to determine whether the low inflation observed is a consistent trend or merely an anomaly.
Regarding the possibility of halting rate hikes, Waller emphasized that it depends on future data. He expressed caution in prematurely declaring success in managing inflation and stressed the need to observe several months of data continuing in the current direction.
Although market expectations suggest that the Fed will maintain its benchmark lending rate in the upcoming month, Fed Funds futures indicate a 40.5% chance of a rate hike at the October 31 – November 1 meeting, as per the CME FedWatch Tool.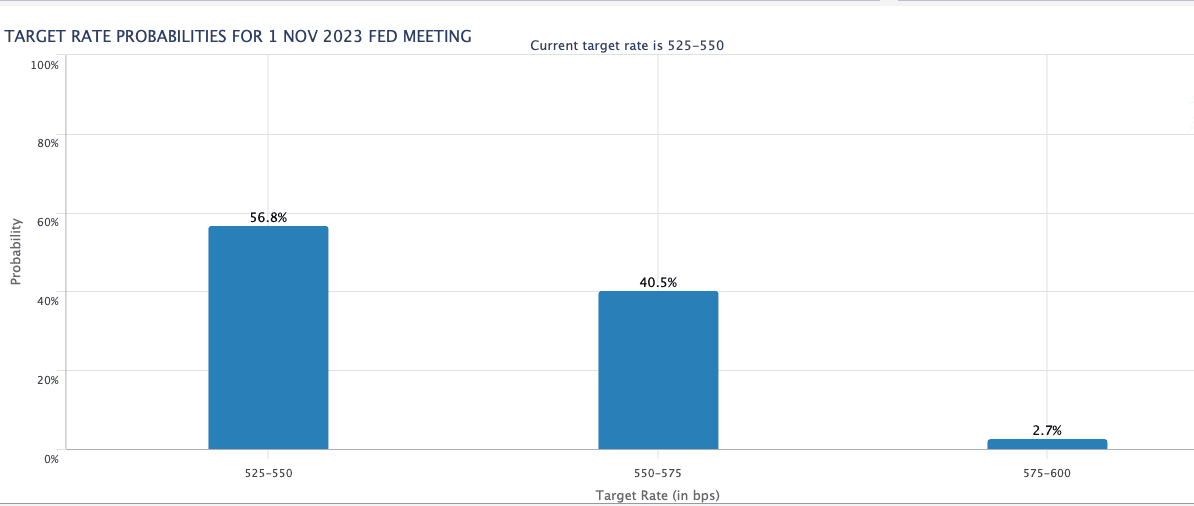 (Source: Seeking Alpha)
⬇️ More from thoughts.money ⬇️