AMC Entertainment Holdings (AMC), the movie theater giant, saw its shares plummet by a staggering 36.8% on Wednesday following its announcement of an upcoming stock offering.
The company revealed its intention to sell up to 40 million shares of its Class A common stock, a move that rattled investors.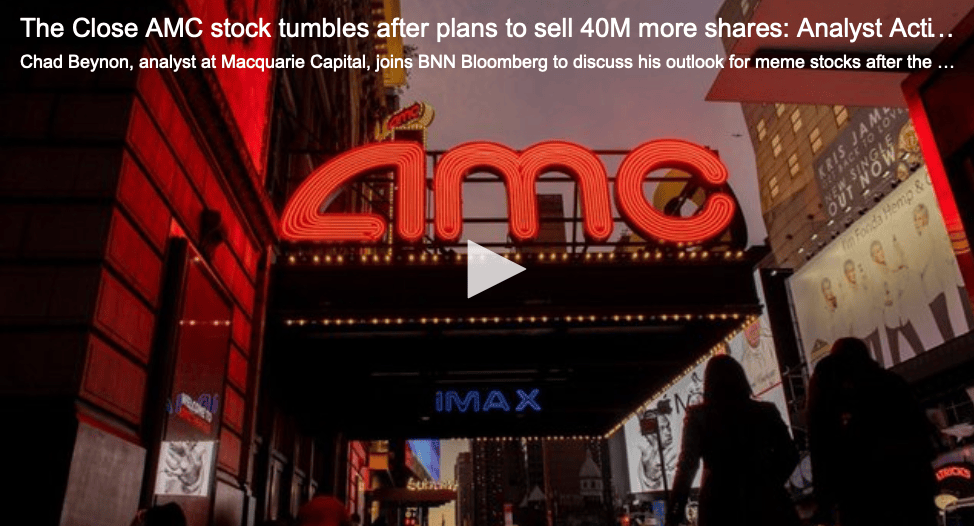 This stock offering, detailed in a filing, will be conducted through an "at-the-market" offering program and spread "from time to time."
Notably, Citigroup Global Markets, Barclays Capital, B. Riley Securities, and Goldman Sachs are the designated sales agents, entitled to a commission of up to 2.5%.
AMC emphasized that the capital raised through this offering would serve multiple purposes, including enhancing liquidity, repaying, refinancing, redeeming, or repurchasing existing debt, and supporting general corporate needs.
However, the company's prospectus issued a cautionary note to potential investors, characterizing the purchase of its stock as "highly speculative and involves risk."
This latest development comes shortly after AMC secured court approval for a different strategy aimed at bolstering its capital.
This involved converting AMC Preferred Equity (APE) shares into common shares, which paved the way for a 1-for-10 reverse stock split.
Unfortunately, this maneuver contributed to the sharp decline in AMC's share price.
⬇️ More from thoughts.money ⬇️