Last updated on August 9, 2023
Online trading is making big waves. An ever-increasing number of traders and investors around the world jump on this exhilarating journey every single day.
Join us in this unbiased, objective, and informative eToro review (eToro.com) — a worldwide Forex broker — as we navigate through eToro's website to uncover the truth. Is eToro a legitimate broker or just another scam? Read on to find out.
Before we start, we should warn our thoughts.money readers that trading leveraged products such as Contracts for Difference (CFDs) carries a lot of risks, and you can lose your entire capital due to leverage.
As of this writing, 68% of retail investor accounts lose money when trading CFDs with eToro. Make sure you understand all the risks involved before making a deposit.
---
⓵ History & background
eToro was founded by two Israeli brothers and their friend David Ring back in 2007 — originally under the name RetailFX. Their mission was to disrupt the online trading world by making trading available to anyone, anywhere.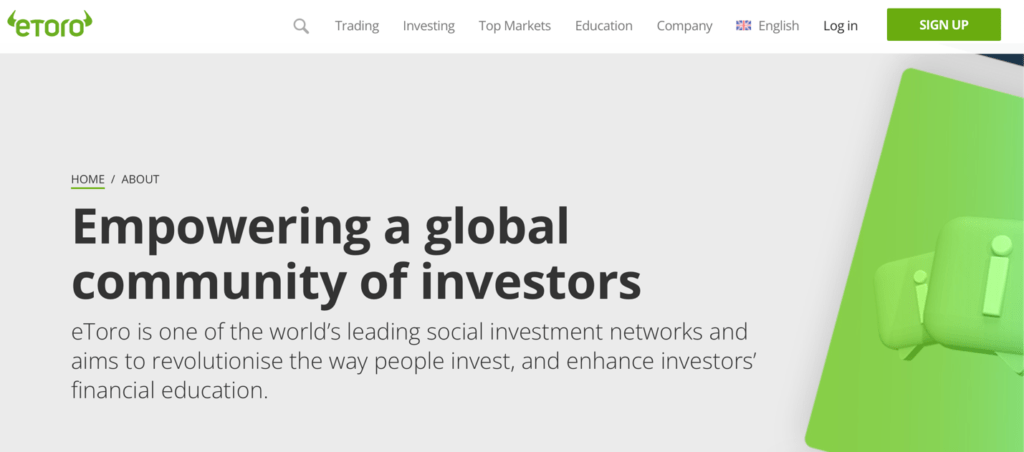 ❖ About eToro
Here's some basic info about eToro's story:
Established in January 2007
Launched WebTrader in May 2009
Offered the world's first social trading platform in July 2010
Made online trading on the go available via a handy app in April 2012
Added a wide selection of Stocks in July 2013
Introduced CopyPortfolios in February 2016
Expanded its digital asset offering by adding crypto in February 2017
Began serving US clients through digital assets and copy trading in March 2019
Started offering 0% commissions on real stocks in May 2019
The company is run by a team of experts including the two founders — Yoni and Ronen Assia. The two brothers have been involved right from the start and still serve as Chief Executive Officer and Executive Director respectively.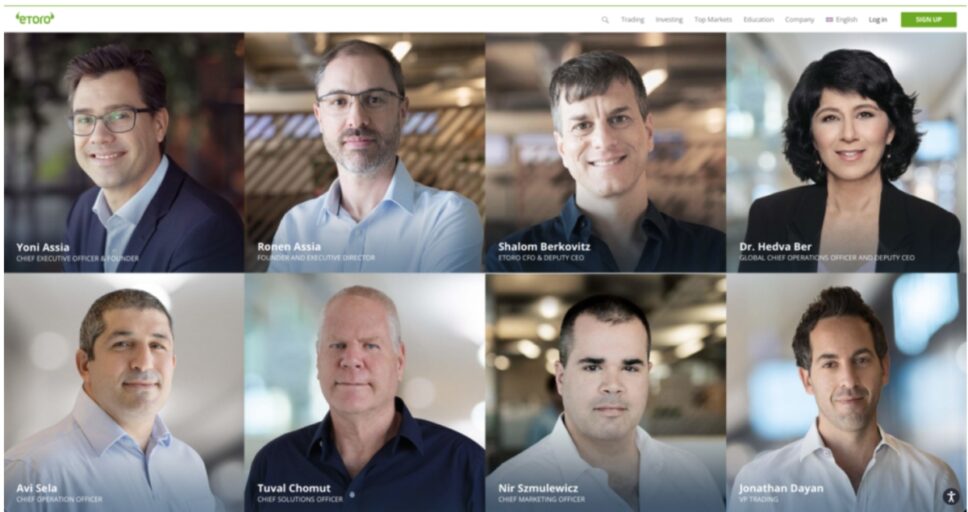 ❖ eToro IPO
eToro is planning to go public in 2022 through a special purpose acquisition company (SPAC) named FinTech Acquisition Corp. V (NASDAQ: FTCV). The merger was expected to be completed by December 31, 2021, but the deadline has now been extended to June 30, 2022.
❖ Pros & Cons
eToro Pros
eToro Cons
eToro is licensed & regulated in top-tier jurisdictions
Slightly higher spreads on FX and CFDs than the competition
eToro is excellent for crypto trading and social copy trading
Limited research material compared to its peers
eToro offers intuitive and easy-to-use trading platforms
Automated (AI) trading is not supported
eToro is suitable for beginner traders and investors
Trading central research and tools are only available to high-tier club members
eToro has more than 3,000 tradable assets including FX, Stocks, Crypto & more
Mandatory stop loss and take profit might hinder some trading strategies
eToro is part of several Investor Compensation Schemes to offer protection to clients
eToro offers extra perks and benefits to its club members
eToro Pros & Cons
⓶ Licensing & regulations
The first thing to consider when searching for an online trading broker is whether they are regulated or not and what licenses they hold. eToro complies and operates under the Markets in Financial Instruments Directive (MiFID). eToro is also authorized and regulated by:
Cyprus Securities & Exchange Commission (CySEC) under license number 109/10
Financial Conduct Authority (FCA) under firm reference number 583263
Australian Securities and Investment Commission (ASIC) under license number 491139
Seychelles Financial Securities Authority (SFSA) under license number SD076
eToro is also covered by several Investor Compensation Schemes including the Financial Services Compensation Scheme (FSCS) in the UK which protects traders and investors up to £85,000 per eligible person (as shown below).
eToro's EU clients are also protected up to €20,000 by the Cyprus Investor Compensation Fund (ICF) against products or services authorized under eToro Europe Ltd in case the company is unable to meet its obligations.
As a regulated brokerage firm, eToro is committed to adhering to the stringiest regulations and ensuring that all the appropriate measures are taken to fight financial crime, money laundering, and terrorist financing activities.
---
⓷ Trading Platforms & Mobile Apps
eToro makes it easy for traders — of every level — to deposit funds, request a withdrawal, and place a trade anytime, anywhere. Simplicity and ease of use are key when it comes to online trading and the financial markets.
You need to stay nimble in order to take advantage of every opportunity. Below you can learn more about all the trading platforms and mobile apps offered through eToro's website.
❖ Web Trader
Through eToro's Web Trader you can trade Stocks, Crypto, Indices, ETFs, Commodities and Currencies (Forex). You can discover trade opportunities through trending assets or daily movers. The platform is very intuitive and easy to use — even for beginners.
As a multi-asset platform, it gives you the choice of trading any asset class offering more than 2,000 financial instruments. You can even set up watchlists, so you stay in the loop by following your favorite assets.
You can trade real stocks or CFDs (Contracts for difference). This means you can go long or short as well. You can also borrow funds (margin) and use leverage to power up your trades. All these — and even more — advanced features are offered through eToro's Web Trader including:
Stop loss & take profit
Trailing stop loss
One-click trading
TipRanks research tab
Virtual portfolio
ProCharts
In addition, potential traders can gain direct market access (DMA) where they can have direct ownership of some underlying asset classes like Stocks and Crypto. This means that if you own real shares in a company or you hold a long position in shares with CFDs, you'll be entitled to any dividends paid by the company too.
❖ eToro App
If you prefer to manage your portfolio on the go you can do that as well through eToro's Trading App. You can simply download it both from the App Store and Google Play depending on the device you are using.
The Trading App gives you access to the same features as the Web Trader including Smart Portfolios and CopyTrader. You can even access the crowdsourcing info available through the social trading community to test your skills, exchange ideas, and improve your trading.
❖ eToro Wallet
The eToro wallet (offered by eToroX Ltd) was designed to allow traders and investors around the world to buy, store, receive, and transfer digital assets like Bitcoin (BTC) and Ethereum (ETH) easily and securely. It is available to all the clients of eToro and can be downloaded with the click of a button.
The list includes more than 125 coins including:
Bitcoin (BTC)
Litecoin (LTC)
Ethereum (ETH)
Ripple (XRP)
Stellar (XLM)
Aurora (AOA)
AppCoin (APPC)
aXpire (AXPR)
and many more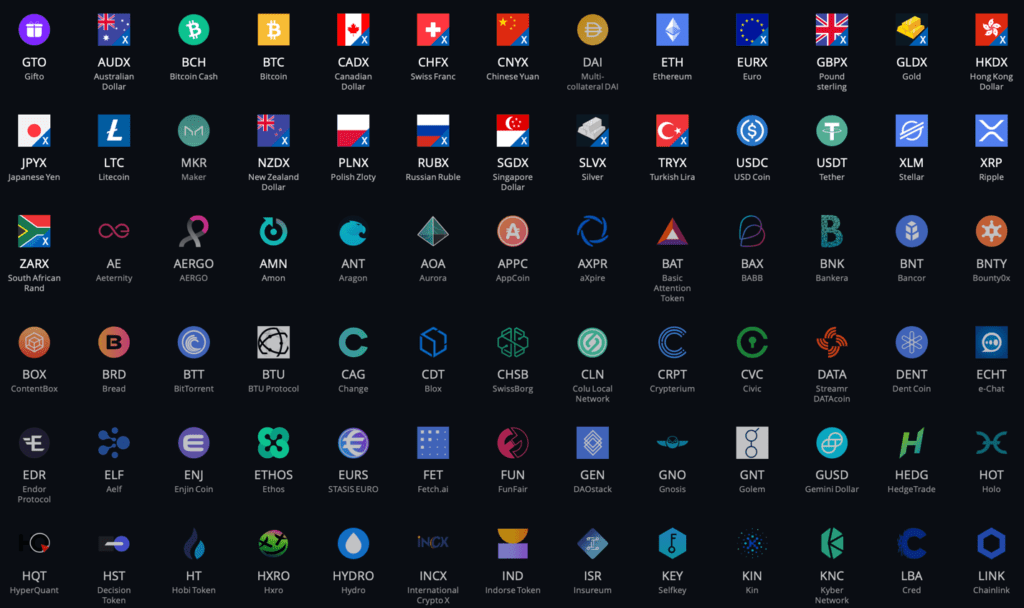 ❖ eToro Money
The eToro Money app is an easy and secure way for eToro traders to manage their funds. There are many benefits of using the eToro Money app like being able to:
Set up a new account in seconds with no fees
Withdraw funds from the eToro investment platform instantly
Save $5 for every $1000 with no fees on deposits
Get a Visa debit card for free
Manage your funds anytime, anywhere
---
⓸ Trading conditions
Every trader or investor needs access to the right environment for efficient trading. This includes competitive pricing, ultra-tight spreads, lightning-fast order execution, ever-expanding tradable assets, flexible leverage, educational material, friendly and knowledgeable support, free demo accounts, easy payment methods as well as fast withdrawals. eToro offers some of the best trading conditions in the industry. Read on to learn more.
❖ eToro fees & commissions
You can trade real stocks (not leveraged products) with zero commission. This means you can even buy fractional shares. For example, let's say you want to buy 1 single share of your favorite company, but the price is too high for you. You can simply choose to buy half or even less with eToro's platform.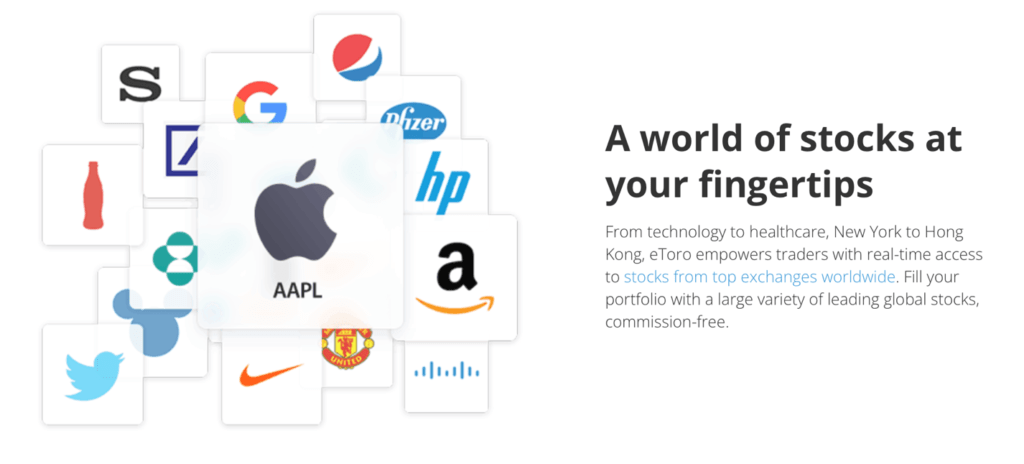 In addition, zero commissions mean that you won't pay any additional fees like quarterly management fees or administration fees when trading real stocks with eToro.
This is important since you can now maximize your returns because your gains go to you directly and not to your broker. In other words, you get to keep all your profits instead of paying any additional fees or commissions.
However, when trading leveraged products (CFDs), there is a difference in price — known as spread — that is embedded when you buy or sell.
This spread starts at 1 pip which is considered fair for most traders and on par with the rest of the industry (even though it can be much higher for certain instruments).
❖ Leverage & margin
Leverage and margin are two related terms that are often mixed up by beginner traders. When you trade on margin, it simply means that you borrow funds from your broker. And leverage is the ratio with which you are trading once you get the margin approval.
For example, a 1:100 leverage implies that for every $1 you have your broker gives you $99 more. So, your $1 becomes $100. This is an easy way for traders to increase their buying power. But you need to be careful. Because leverage is a double-edged sword. It cuts both ways. On the way up — and — on the way down.
Let's say you open a position with $100 of your own funds with a 1:100 leverage. This means that your $100 becomes $10,000. So automatically for every 1% move you either make or lose 1% of $10,000 ($100). But your own funds were only $100. So, you could lose your entire capital with just a 1% movement in the wrong direction.
Most brokers will give you a margin call at 50%. This means that once you lose $50 (0.5% of your position) you will receive a margin call which will require that you deposit more funds or risk losing your open position due to stop-out. Hence, we always advise readers to be extremely cautious when using margin and leverage.
Always minimize your risk to avoid blowing your entire account. Never go all in on a single position — especially with leveraged products. You could see your entire portfolio disappear quickly. The maximum leverage offered to retail clients is 1:30. And 1:400 for professional traders.
❖ Speed & order execution
Nobody wants to place a trade and find out that it was filled at a worse price than initially quoted. Order execution is critical for most traders — and for good reason. With eToro's trading platform your orders get filled within milliseconds.
This guarantees that slippage and requotes stay to the minimum so that you get as close to the quoted price as possible. Also, this complies with the best interest of eToro's clients (as shown below).
❖ Social & copy trading
You can now trade like a pro by simply following top traders and investors within the eToro community. You can see — in real-time — what others are doing and just copy their trades. And all this without any extra fees. Just by signing up at eToro's website, you get access to all the trading platforms including CopyTrader.
❖ Markets & tradable assets
eToro offers more than 3,000 tradable assets covering all the major markets including:
2714 Stocks
13 Indices
33 Commodities
45 Cryptocurrencies
49 Currency Pairs (Forex)
264 ETFs (Exchange-traded funds)
Potential clients have the option to choose among a plethora of trading and investment ideas. Including top-performing crypto like Bitcoin (BTC) and Ethereum (ETH). Hypergrowth companies like Tesla (TSLA) and Amazon (AMZN).
Or even copy smart portfolios and market-beating investors through the CopyTrader platform.
❖ Demo & educational material
Beginner traders and investors can experience online trading through eToro's free demo account that comes with $100,000 in virtual funds. This is a good way for novices to tip their toes in the exhilarating world of online Forex trading without the need of using their own money.
eToro offers a range of educational material including:
News and Analysis
eToro Academy
eToro Plus
The "News and Analysis" section gives the choice to traders to learn more about the current trends by reading articles that cover daily market news, so they stay informed and make better investment decisions.
eToro Academy (shown below) covers most aspects of trading and investing for all levels — from beginner to advanced. Here you can watch actionable videos on the differences between trading and investing, understand how to trade stocks and crypto, as well as how to use eToro's platforms.
eToro Plus is the devoted section that does an in-depth analysis of the current trends and the effect they have on the markets. Clients can read expert analyses from analysts on a broad range of subjects. From earnings reports and guidance are given by companies to geopolitical concerns and market corrections as shown here.
❖ Deposits & withdrawals
Learn about the payment methods accepted, and withdrawal fees, and find answers to other questions related to funding.
◆ eToro minimum deposit
As you can see below, the minimum first-time deposit varies and depends on the region and country's regulations. It ranges from as low as $10 to as high as $10,000. So, make sure you check the requirements based on your region before opening an account.
◆ eToro payment methods
eToro accepts a number of deposit methods including:
Bank/wire transfer
Credit/debit card
eWallet (Neteller, Skrill, PayPal)
◆ Deposit & withdrawal speed
Most methods are deposited instantly whereas bank transfers may take between 4-7 days. You can request a withdrawal ($5 fee) back to your original funding account as shown below.
---
⓹ eToro FX broker FAQ
Here you can find answers to the most common questions about trading online with eToro.
❖ What type of broker is eToro?
eToro is a market maker and provides liquidity to traders and investors by taking the other side of your trades. This is sometimes considered a disadvantage for some traders as brokers' and traders' goals are not aligned in this setting.
Taking the other side of your trade automatically means that one of the two is going to be the loser and only one the winner. If the client wins, then the broker loses. And vice versa. However, this is only true for CFDs and not for real stocks.
❖ Is it safe to trade Forex with eToro?
eToro is considered a safe broker to place your trades with. As an established brokerage firm with several asset classes available, tight spreads, reliable platforms, and friendly customer support you can rest assured that eToro is not a broker who will just take your money and run away.
❖ How can I open an account with eToro?
eToro accepts clients from all over the world. All you have to do is click on the "Join Now" button at the top right of your screen (as shown below) and fill out the relevant info.
Then you'll need to verify your account and upload Know-Your-Client (KYC) documents like proof of address (POA) and proof of identity (POI). Once your account is approved, you can make a deposit and start trading.
You can even start by simply signing up with your Facebook or Google account instead. This makes the process of opening an account very smooth and frictionless.
❖ Is eToro a trustworthy broker?
eToro is licensed and regulated in several jurisdictions. Regulated brokers are always a better choice for any trader — whether a beginner or a pro — as they offer an optimal and secure trading environment.
❖ How much can I make with eToro?
If you are a beginner trader or investor, then you shouldn't worry too much about how much you can make. You need to be careful when you first start out — not to blow your account and lose all your capital.
Once you get your skills up to a certain level then there is absolutely no limit to how much you can make. Just make sure to always manage your risk by not throwing more than 1-2% of your capital into any single trade.
❖ Can I lose all my money with eToro?
Trading CFDs is risky. Due to leverage, you can lose all your capital (as shown in the disclaimer below). So, make sure you understand all the risks involved with online trading before you make any deposits.
Using a paper (demo) account can be used until you gain experience and confidence in your skills and capabilities.
❖ Is eToro good for beginner traders?
eToro's trading conditions are optimal both for beginner traders as well as seasoned experts. With spreads starting at just 1 pip, a minimum deposit of only $10, and easy-to-use trading platforms eToro can be a solid choice for any beginner who wishes to enter the exciting world of online trading.
❖ Does eToro offer a free demo account?
Any potential client can simply go to the eToro login page and create a free demo account that comes with $100,000 virtual funds so you can practice your strategies, improve your skills as well as get familiar with the platform's tools and features without risking your own funds.
❖ Can I copy other traders on eToro?
Yes, eToro was one of the very first brokers who offered social copy trading. You can discover people based on your risk appetite and goals. And then simply copy their trades automatically through the patented CopyTrader technology offered by eToro.
❖ Do I need to pay an inactivity fee on eToro?
Yes, any client who doesn't show any activity on his/her account within any 12-month period will need to pay $10 per month as an inactivity fee. This will be lifted once you start using your account again.
❖ Is eToro a scam?
eToro website is very secure, intuitive, and easy to use. eToro is a legitimate brokerage firm that currently serves more than 13 million registered traders and investors around the world (140+ countries).
❖ Is there an eToro Canada website?
Unfortunately, there isn't a specific eToro website for Canadian traders at the moment.
❖ How many languages does eToro support
eToro supports 19 languages including:
English
Spanish
French
Italian
German
Russian
Polish
Portuguese
Swedish
Romanian
And 9 more (as shown below)
---
Final thoughts
If you are looking for a trustworthy and regulated broker to open a Forex account then eToro's easy-to-use platform, 24/5 customer support, competitive pricing, free educational material, and demo account, as well as the plethora of tradable assets can be a great place to start — whether a beginner trader or a seasoned pro.
Just make sure you understand the risks involved before you risk your own funds. Start by opening a free demo account so you can learn, improve your skills, test your strategies, and gain confidence before switching to live trading.
---
More from thoughts.money