Last updated on February 13, 2023
I'll try to make it easy, intuitive, and secure to find the best regulated Forex brokers. And that is why I've created — and regularly update — this Forex broker list.
My main priority is to provide unbiased reviews and ratings on the best regulated Forex brokers around the world. I'll try to match your online trading goals with the right broker while saving you from depositing funds with unregulated and unreliable brokerage firms.
---
⓵ Your Top Forex Broker List
I'll provide honest and in-depth reviews of an ever-expanding, worldwide Forex broker list. Everything you read on thoughts.money is 100% based on solid and unbiased information.
Thoughts.money is your all-in-one place to read, learn, and find the best FX brokers available. I strive to improve the list of good Forex brokers based on a multi-year industry experience — and your feedback — to create an optimal learning environment for all readers.
❖ How to Evaluate the Best Forex Brokers
I'll only recommend trusted brokers in the regulated Forex broker list by analyzing several key criteria including:
Security
Trading Platforms
Fees and Commissions
Deposit and Withdrawal Speed
Payment Methods
Tradable Assets
Education and Demo
Customer Support
and many more
Thoughts.money is here to help you — and every trader around the world — cut through the fog of investing noise and focus on what matters.
Every single broker in our list offers top trading conditions as well as high-grade educational material including a free demo account to learn, practice, and improve your trading skills.
---
⓶ How to Choose a Forex Broker
Use our Forex broker rating list to quickly understand how brokers compare against the industry's standards. In the Forex sites list I'll make it easy for you to learn about the trading conditions of each broker.
You can proceed with opening a free demo account with several brokers to test their platforms, execution, and tools before making a deposit.
❖ Trust & Reputation
You should only trade with trusted and reputable brokers. Every broker that has a bad reputation and is not considered trustworthy, doesn't make it into our top Forex ranking list and ends up in our list of scam Forex brokers.
❖ License & Regulation
In our Forex broker comparison list, you can see all the licenses the broker holds and under which regulator they operate. This is imperative in every list of good Forex brokers so that you — as a potential client — know right from the start whether or not you are fully protected with this broker.
| | | |
| --- | --- | --- |
| Regulator | Abbreviation | Country |
| Financial Industry Regulatory Authority | FINRA | USA |
| National Futures Association | NFA | USA |
| Central Bank of Ireland | CBI | Ireland |
| Financial Conduct Authority | FCA | UK |
| Central Bank of Hungary | CBH | Hungary |
| Australian Securities & Investments Commission | ASIC | Australia |
| Investment Industry Regulatory Organization of Canada | IIROC | Canada |
| Financial Futures Association of Japan | FFAJ | Japan |
| Hong Kong Monetary Authority | HKMA | Hong Kong |
| Monetary Authority of Singapore | MAS | Singapore |
| Financial Sector Conduct Authority | FSCA | South Africa |
| Malta Financial Services Authority | MFSA | Malta |
| British Virgin Islands Financial Services Commission | BVIFSC | British Virgin Islands |
| Securities Commission of The Bahamas | SCB | Bahamas |
| Cyprus Securities and Exchange Commission | CySEC | Cyprus |
| Financial Services Authority Seychelles | FSA | Seychelles |
| Polish Financial Supervision Authority | PFSA | Poland |
| Financial Services Regulatory Authority | FSRA | UAE |
International Regulators
◆ The importance of Forex regulations and how they work in different regions
Different regulators offer different levels of protection.
For example, traders and investors in Europe are protected by the Cyprus Securities and Exchange Commission (CySEC) for up to €20,000 through the Investor Compensation Fund (I.C.F.).
While the Financial Conduct Authority (FCA) covers UK clients up to a maximum limit of £85,000 per eligible person.
In addition, the Financial Industry Regulatory Authority (FINRA) protects US clients up to $500,000 whereas the Investment Industry Regulatory Organization of Canada (IIROC) covers Canadian investors up to $1 million for both — cash and margin — accounts combined.
So, it is important to understand the difference of each regulator when selecting a broker from our Forex company list.
❖ Language & Customer Support
When reviewing any Forex introducing brokers list, make sure that the broker is speaking your language. Simply put, if you ever need assistance — most new traders often do — that they can offer support in your language.
This is key for most beginner investors since online trading is hard. And it doesn't need to be even harder by not having access to customer support in your own language.
Most recommendations in our trading brokers list offer support in several languages including (but not limited to):
English
Spanish
Russian
Polish
German
Romanian
Portuguese
Swedish
French
Italian
And many more
Before opening an account, make sure to go through our retail Forex brokers list and find the one that offers support in your own language. This will make your overall trading experience much better.
❖ Trading Conditions
In our list of registered Forex brokers, you will find information regarding the trading conditions offered by each broker including:
The total number of tradable assets
All the asset classes
Maximum leverage both for retail and pro clients
The minimum initial deposit
Deposit and withdrawal speed
Fees and commissions
Trading platforms
Educational material and demo
Payment methods
Regulation
Copy trading
It is important that you understand all these trading conditions before selecting any broker from any low-spread Forex brokers list.
The better you understand these, the better your trading experience would be. You can find in-depth explanations of each and every point in subsequent chapters. So, keep reading.
❖Technology & Trading Platforms
I'll try to have a very detailed list of top Forex brokers in the world as well as a list of Forex platforms to help you understand the differences between the different trading platforms offered (and the technology behind them).
Any list of all Forex brokers would be incomplete without covering their trading platforms. Because — in reality — you'll spend most of your time on the broker's trading platform.
Whether you choose the web, desktop, or mobile version you'd still do almost everything through the trading platform. So, technology is a significant criterion here at thoughts.money.
❖ Trader Reviews & Ratings
Another important criterion that I put a lot of emphasis on — when structuring the Forex trading brokers list — is the reviews of other traders and the ratings they give to platforms and brokerage firms.
This is always a good way to assess whether your online trading experience will be a positive one. For this reason, you need to have access to an updated Forex traders list.
❖ Overall Score
In all Forex sites list there is an overall score for each and every broker. Pay attention to it but don't get scared away if one has a slightly lower score than the other. I want to present the best information to all the readers.
This means I look at over 200 criteria to come to a conclusion. However, some of those criteria might not apply to you and you'd still be fine with another recommendation from our Forex site list.
For example, you might be a beginner trader who doesn't really worry about all the advanced technical tools offered through a specific trading platform but might be more interested in an intuitive, easy-to-use mobile app that you can easily place trades on the go.
Always read the info available and make your own decisions based on your exact needs and goals.
---
⓷ The Worst Forex Brokers
Of course, you should avoid any scammers out there. Our Forex broker rating list is always updated and if there is even the slightest suspicion about a broker being illegitimate, then it is immediately removed from our Forex broker ranking list.
Your privacy — and protection — is our top priority here at thoughts.money.
But make no mistake, there are many scam brokers in the real world. And that is exactly why I'm dedicated to provide unbiased and objective reviews and help you find the best Forex brokers in the world.
---
⓸ How to Use thoughts.money
Before selecting a reliable international Forex broker to embark on the exciting journey of online trading, make sure that you understand how our site — thoughts.money — works. It is designed to help both beginner traders and seasoned pros to find the best Forex brokers. As simple as that.
How do we do that? By collecting and analyzing over 200 data points per broker. Let us walk you through the most important criteria we use when evaluating any brokerage firm — whether they are a partner of thoughts.money or not. And this is what you should do too before making a deposit.
❖ Learn about the Tradable Assets Offered
Tradable assets are all the instruments that you can buy or sell. Underlying instruments include:
Stocks
Forex
Crypto
Commodities
Indices
A broker might offer thousands of tradable assets. The more, the better. Because you can find more trade opportunities. There is a never-ending pool of possibilities in the online trading world. Every single day. The longer you are in the game the better you can identify these.
Of course, advanced trading tools and being able to understand the fundamentals behind the asset class you are trading is of the utmost importance. That is why ForexBrokersInc.com only recommends brokerage firms that offer a plethora of underlying assets in numerous markets.
❖ Understand the Difference between All the Asset Classes
Different asset classes offer different possibilities and require a different trading strategy. You need to understand the asset class you are trading. Start with just one. And add on that as you go. Do not rush into every single opportunity in the market. Start small and grow as you gain experience.
For example, if you really like the crypto market, then focus on that alone for a while. Once you feel confident in your trading strategies you can start exploring other asset classes as well.
As a novice trader you will feel overwhelmed if you start trading several asset classes at the same time. So, take it slow at first. And advance as you improve your skills.
❖ Find the Ideal Leverage Based on Your Skills
Leverage is a double-edged sword. You need to be careful when using it. And you should understand how to adjust it depending on your skills, experience, and risk appetite. For instance, a novice trader should start with a very low leverage. Ideally, you should start on a demo account and play around with different levels of leverage to see how it works in a risk-free environment before using it in a real (live) account.
Leverage can boost your profit — and your loss. So, remember not to get greedy because you'll be exposed to more risk than necessary. The point of the game is to stay in it for the long term, not just for one day. In the short-term, online trading is very risky and speculative. The longer you stay in it, the longer you get familiar with trading tools, the more experience you gain, the better you'll manage your risk and thus, boost your return.
❖ Check the Minimum Initial Deposit Requirement
Forex trading accommodates traders of all levels. You can start with as low as $10 or as high as $100,000. It all comes down to you.
If you are a new trader, it's suggested that you start with a relatively low amount. Start with money that you can afford to lose. Money that you won't need in the short term.
On the other hand — if you are a seasoned pro — you can start with as much as you feel comfortable with. Our best Forex brokers list includes brokers that accept clients with no minimum deposit.
❖ Find Out about the Deposit and Withdrawal Speed
Speed is a key aspect of online trading. When placing a trade, you want to make sure that your order gets filled as soon as close to the quoted price with no slippage and no requotes. Speed is also important when making a deposit or requesting a withdrawal.
Once you identify an opportunity or come up with a trade idea, you want to be able to fund your account instantly or as fast as possible so that you don't lose that trade opportunity. Similarly, when you need to withdraw profits, you want to have it processed fast and smoothly with no issues.
Every broker we recommend has exceptional deposit and withdrawal speed. So, you can rest assured that your account will be funded when needed and also that profits can be withdrawn in a relatively short period of time.
❖ Understand How Fees and Commissions Are Applied
There are certain fees and commissions that you need to be aware of when trading online. The most common one is the spread and is the difference in price between bid and ask. This is how brokers increase their revenues just by allowing people to place trades on their platforms.
In addition, some brokers offer commission-based pricing. For example, you get charged a fixed amount (or a percentage of the total volume per trade) when opening or closing positions.
There are also some hidden fees applicable. Like the inactivity fee which is charged after 6-12 months. This of course is waived once you start using your account again. Some of our recommended brokers do not charge any hidden fees and offer some of the best spreads in the industry.
Make sure you understand all the fees associated with online trading, so you don't have any surprises afterwards.
❖ Test the Trading Platforms Available
There is a broad array of trading platforms offered by different brokers around the world. Some of the most popular ones are:
MetaTrader 4 (MT4)
MetaTrader 5 (MT5)
Web Trader
DupliTrade
ZuluTrade
Capitalise AI
NinjaTrader
cTrader
And many more
The good thing is that you can just open a demo (paper) account and try all these different platforms out before committing to any specific broker. Different platforms offer different tools including advanced charting, mobile trading, copy trading, automatic trading, and social trading.
❖ Read the Educational Material and Practice on a Demo Account
Another benefit of using a free demo account — before switching to live trading — is the fact that you can read and learn from all the free educational resources of each broker. And then apply what you've learned in a risk-free environment.
This will boost your skills — and confidence — so that you are ready for real trading.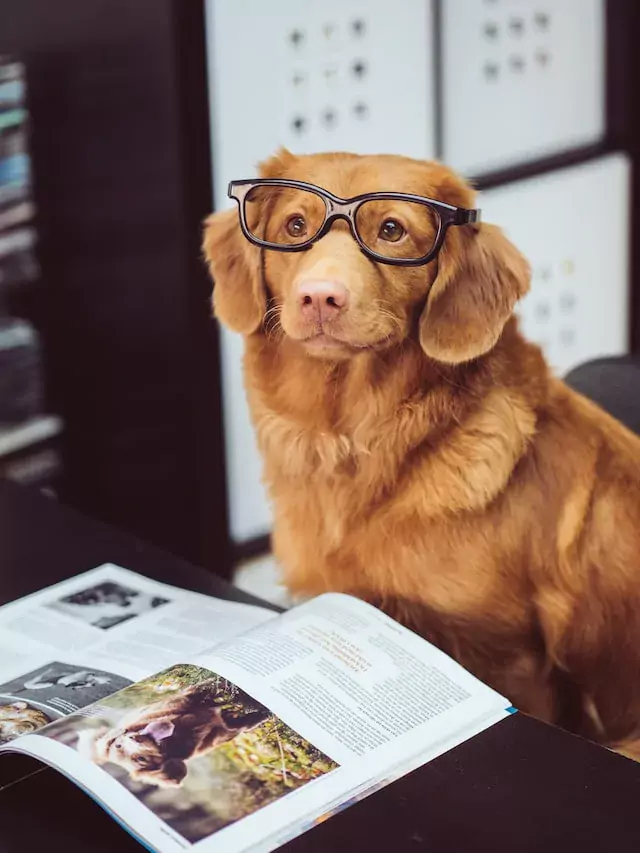 All the brokers we recommend here at thoughts.money, offer free educational material including webinars, videos, eBooks as well as a free demo account with virtual funds up to $100,000 so you can learn and practice as much as you need to.
❖ Learn How to Make a Deposit and What Your Payment Options Are
Before you can start trading on a live account, you would need to fund and verify your account. making a deposit is a straightforward process. You simply have to:
Select the payment method of your choice
And send the funds
That's it. Then you can go on and start placing trades on a live account. There are numerous payment methods available including:
Bank/wire transfer
eWallet (Neteller, Skrill, UnionPay, FasaPay, PayPal)
Klarna
Credit/Debit card
Canadian Electronic Funds Transfer (EFT)
You are free to choose any of the above. But note that most options will be processed instantly except the bank transfer that might take up to 5-7 days to clear.
❖ Double check for Licenses and Regulation
We can't stress this point enough. Regulation should be your first thing to consider when searching for an online Forex broker. There is a never-ending number of traders who lost their money to fraudulent brokers and trading scams.
And that is exactly why thoughts.money was founded. To help you — and every trader — choose safe and trustworthy brokerage firms around the world.
There are many benefits of using a regulated broker including:
Safe and secure trading environment
Protection up to $1 million (depending on the Investor Compensation Fund)
Data and identity security
And many more
Whether a beginner or a pro, you should never trade with an unregulated broker. This will make your trading experience worse than it needs to be. And you could lose all your money without even trading.
Simply because unregulated brokers can — and often do — take your money and disappear. That leaves you unable to do anything about it as there are no regulators to protect you when trading with unlicensed and unauthorized Forex brokers.
Always double check that your broker is regulated before making a deposit. You can do that by simply going to the regulators site and searching for the name of your broker.
If you ever got scammed by a broker, you can let us know and we'll do our own research and update our lists and rankings accordingly.
❖ Explore Copy Trading and See If It Fits Your Trading Style
Social copy trading is making big waves. You can literally copy trades of other successful traders around the globe with the click of a button. Every single broker we recommend offers a copy trading platform for all their clients.
There are several trading platforms that allow you to copy others. Some of the most common ones include:
DupliTrade
ZuluTrade
Capitalise AI
NinjaTrader
Also, some of the best brokers offer their own proprietary trading platforms that allow copy trading as well. Not too long ago, copy trading was something mythical. That only a few would have access to.
Today, every top Forex broker offers social copy trading to all the traders and investors — no matter how big or small your trading account is.
Copy trading is no longer a privilege. It's your right. Everybody has the right to power their returns by following others. After all, crowdsourcing is the best source of information that a trader can use in their arsenal to boost their trading efforts.
If you haven't already, open a free demo account and try out copy trading for yourself. Then, if it fits your trading style and preference, you can use it in your real trades too. If it's not something for you, then at least you've seen first-hand what it is all about.
---
⓹ Common Forex FAQ
All your trading-related questions answered by thoughts.money. If you can't find the question you are looking for, you can always contact us directly and we'll be more than happy to help you. We are here for you.
❖ What Is Forex?
All of us have been involved in Forex (Foreign Exchange) in one way or another. For instance, when we travel abroad, we have to exchange foreign currency.
When the fun ends, and we get home safely, we exchange what's left to buy back our local currency which, depending on the exchange rate, might be cheaper or more expensive than before.
❖ What Is Online Forex Trading?
Online Forex trading is similar to what we described above with the difference that you don't actually own the currency pair (underlying asset). Instead, you use a Contract for Difference (CFD) to speculate on the price movement of an ever-increasing range of financial markets such as indices, commodities and currencies, regardless of whether prices are rising or falling.
❖ How do I Trade FX Online?
You can open a CFD position by selecting the currency pair and the amount that you would like to trade, and your profit will rise in line with each percentage in point (pip) the market moves in your favour.
Every quote shows how much one currency (base currency) is worth in another currency (quote currency). When buying or selling a currency pair, the action is being performed on the base currency.
For example, traders who believe the price will go down, known as bears, could sell or go short. Conversely, those who think the price will go up are called bulls. When selling, the trader is not only selling the base currency but is also, buying, or going long, the quote currency at the same time.
Thus, the pair trade. If you sell an FX pair and it falls, that means the base currency is getting weaker, and the quote currency is getting stronger.
❖ How Hard Is It to Make Money with FX and CFD Trading?
Daily, there are millions of such transactions, ranging from big to small, on the Forex market. This opens opportunities for traders to try to predict the price movement and earn a profit. This is not always easy, and there are risks involved.
You need to educate yourself, use trading tools and stay updated on the financial news.
❖ Is My Money Safe and How Do I Choose an Honest Broker?
As a trader, you want to make sure that your funds are safe. So, only trade with licensed and regulated brokers. We, at thoughts.money, only recommend licensed and regulated brokers for your own protection.
❖ Is FX Trading Suitable for Beginners?
Novices can enter the exciting world of FX by first honing their trading skills on a demo account with virtual funds. You will find this extremely useful as you will get familiar with the trading platforms used, like the world-renowned MT4 and 5.
As you gain experience and confidence, you can switch to live trading.
❖ How Do I Start with Online Trading?
You can open a demo (paper) trading account to learn, practice, and hone your skills. Once you feel confident and gain experience you can switch to live trading in 3 easy steps:
Register and verify your account
Fund your account by using the payment method of your choice
Start trading on top conditions
❖ Is Forex Trading Profitable?
Forex trading is hard. Finding the best Forex broker is even harder. Our mission here at thoughts.money is to help you stay away from scam brokers that could take your hard-earned cash and run away without anyone being able to stop them.
Nevertheless, you should be well aware that trading leveraged products including Stocks, Forex, Crypto, Commodities and Indices is risky. In order to be profitable, you need a lot of experience and a great temperament.
You need to have the right trading style according to your skills, preference, and risk appetite.
You also need to be careful not to risk more than a small percentage (1-2% max) of your capital in any single trade. Portfolio and risk management is crucial when it comes to successful Forex trading.
Once you get the basics right, then you can worry about maximizing returns by improving your knowledge and strategies.
But first you need to take baby steps to avoid losing a large sum of money and hurting your net worth. Nothing can kill your interest in online trading faster than seeing your portfolio shrink.
❖ Can I Lose All My Money with Forex?
Trading leveraged derivatives like CFDs carry a lot of risk. And yes, you could lose your entire deposit. It is of great importance that you understand all the risks involved with online trading before making a deposit and risking your funds.
A demo account should be your first approach to trading and investing.
Once you get familiar with the trading platform, test your strategies, and feel confident about your trading skills you can then switch to live trading with real money.
Every single broker that we recommend offers a free demo account with up to $100,00 virtual funds so you can practice without risking your own money.
The purpose of a demo account is to:
Get familiar with the technology, trading platform and tools
Learn the basics and test different trading strategies
Avoid losing your money right from the get-go
Practice with different levels of leverage
❖ What Is the Best Forex Broker Rating?
If you are a new trader, then you shouldn't worry too much about the top rating. You should treat our best Forex broker list as a suggestion. You should then go on the brokers' sites that seem to fit your preference and open a free demo account.
By doing so you'll be able to get familiar with the trading platform and technology behind the broker.
Then you'll be able to make an informed decision based on your exact needs and goals. We are here to guide you away from untrusted and unregulated brokers so that you don't risk being scammed.
We want you to have an optimal trading environment for an efficient online trading experience.
❖ Is It Safe Choosing a FX Broker from thoughts.money?
Every single broker that makes it into our best Forex broker list must pass a plethora of tough criteria including:
Regulation
Tradable assets
Minimum initial deposit
Technology and trading platforms
Fees and commissions
Margin and leverage
Educational material and demo account
Payment methods
And many more
We only recommend trusted and reliable brokers to all our readers. Because we are not here to merely copy what others are doing. We are traders and investors ourselves. And we care about other traders and investors too.
And we want you — or anyone who might be interested in online trading — to do it properly right from the start. ForexBrokersInc.com is committed to providing 100% unbiased and truthful reviews of the best FX brokers around the world.
❖ What Is the Top Criterion When Selecting a Forex Broker?
The single most important thing to consider when selecting a broker to place your trades with, is whether or not they are licensed and regulated by a reputable financial regulator like:
IIROC
FINRA
FCA
CySEC
Or any of the other regulators mentioned earlier
Regulation is what keeps your funds and data protected at all times. Not by covering your losses when trading, but from scam artists that take your data and money and run away.
Also, authorized brokerages offer an extra layer of protection by having to comply with the stringiest rules and regulations.
In addition, regulated brokers need to comply with anti-money laundering (AML) policies. They also offer extra protection up to $1 million (depending on the investor compensation fund of the regulator) in case they can't fulfil their obligations.
All these make regulation the number 1 thing to consider when evaluating a brokerage firm to open an account with.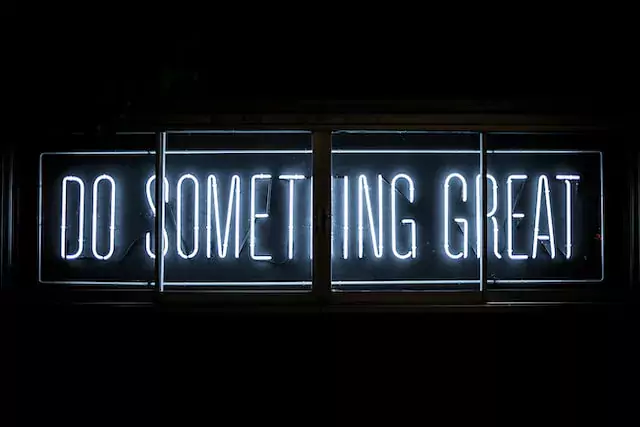 ---
Final Thoughts
Online trading is an exhilarating journey. It's something that — if done right — can reward you handsomely in the long term. If you think that you can be an overnight success, then please don't waste your money. Do it right. Get educated. Learn as much as you can.
Open a free demo account first. Practice. Then practice some more. And if you still feel confident about your skills then go ahead and open a real account with one of the best regulated Forex brokers on our list.
[ps. I personally treat leveraged trading (including CFDs and Forex) more like gambling because of the higher risk. And I wouldn't advise anyone going too heavy on it because you can see your entire portfolio disappear overnight because of leverage.]
---
More from thoughts.money